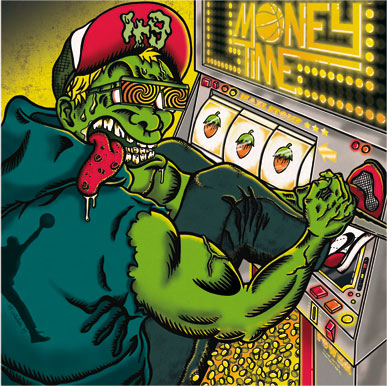 Listen: www.myspace.com/moneyxtime
1.Brigand Intro
2. Parisian Girl
3. Livin' The Cliche
4. Too Old To Skate
5. False Hate
French Weekend 1/3 - I purchased a few records from a cool kid from France who runs the High Hopes Records. I was unaware how amazing the french scene is nowadays! So I decided to post some of them here, since its impossible to find them anywhere else.
Here we have Money Time's first and only effort and you can expect some descent
hardcore with a slice of punk / thrashy parts
.
Tenho uma cópia deste CD para vender, interessados mandem email para fresh.rhymes@gmail.com R$15,00