Turn your speakers up, Hardcore News is back to bring about some fine new releases, sure to please regular visitors of this blog. Most of these are fairly new bands, fortifying the scene all around!
From Milan/Bologna comes WE'RE RIGHT! 80's pissed youth crew done right. Excellent 7-songs demo entitled 'Alert!' out now by Don't Need Records on casette.
Richmond's BREAK AWAY, plays also 80's youth crew revelation style and has a fresh debut EP 'For Life' on MindRot Records. For now Dowload their demo and hear a sample from 'For Life'.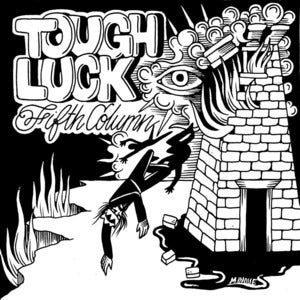 Also from River City, TOUGH LUCK will be releasing a new EP 'The Fifth Column' on Last Anthem Records. These youngsters will certainly do some ruckus. Take a listen to their title track and tell me otherwise!
Features vocal guests from David Wood (Down To Nothing).
This one made me throw my arms windmill style, so be aware for RUDE AWAKENING, MA
ssachusetts on full effect babe! Demo on
Arrest Records
. Features players from Death Before Dishonor, Hammer Bros.

BLINDSIDE brings a new breath in the Belgium hc scene, as well keeps the blood pumping at Powered Records hq.
My friend Arty (Strainght On View) made a player with one the songs from their upcoming debut EP.

BLINDSIDE - Blindside by straightonviewblog




In the swedish front 2 excellent records are out, going under many radars out there. Check both their bandcamps for FREE downloads!

OUT OF VOGUE delivers a sound that is being compared to CIV!! Hear it and take your own conclusions. Although the band is new the members have some baggage, playing in bands such as EYES SHUT and Subject To Change, now they are back with a 4 songs EP Out now on Salad Days.
After a very well received split with BALANCE, HÅRDA TIDER put out (in 2010 actually) a full-length all sang in swedish. 10 songs of abrasive-thrashy-hardcore. Be sure to check tracks 4 and 8, superb!!